Guide
Boost your direct deposit strategy with earned wage access
A 12-page guide to leveraging earned wage access (EWA) to incentivize direct deposit switching.
This guide will help you learn:
What EWA is and how it works

Why EWA really matters to consumers

How to use EWA to increase direct deposits

Best practices for EWA implementation, including risk reduction and data accuracy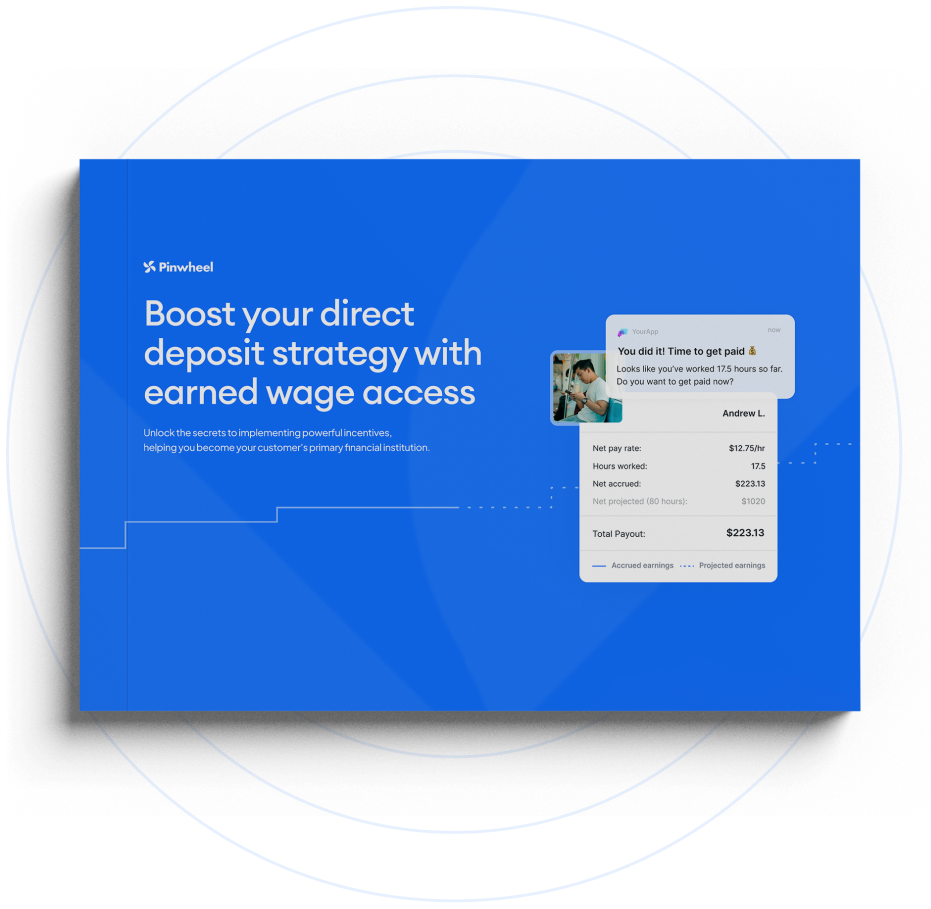 Learn how to grow share of deposit through incentivized earned wage access
With so much competition in consumer finance, acquiring the customer's deposit can be a challenge. Earned wage access (EWA) provides a powerful incentive for customers to switch their direct deposit so you can become the primary financial institution.
Download Pinwheel's exclusive guide to level-up your direct deposit strategy.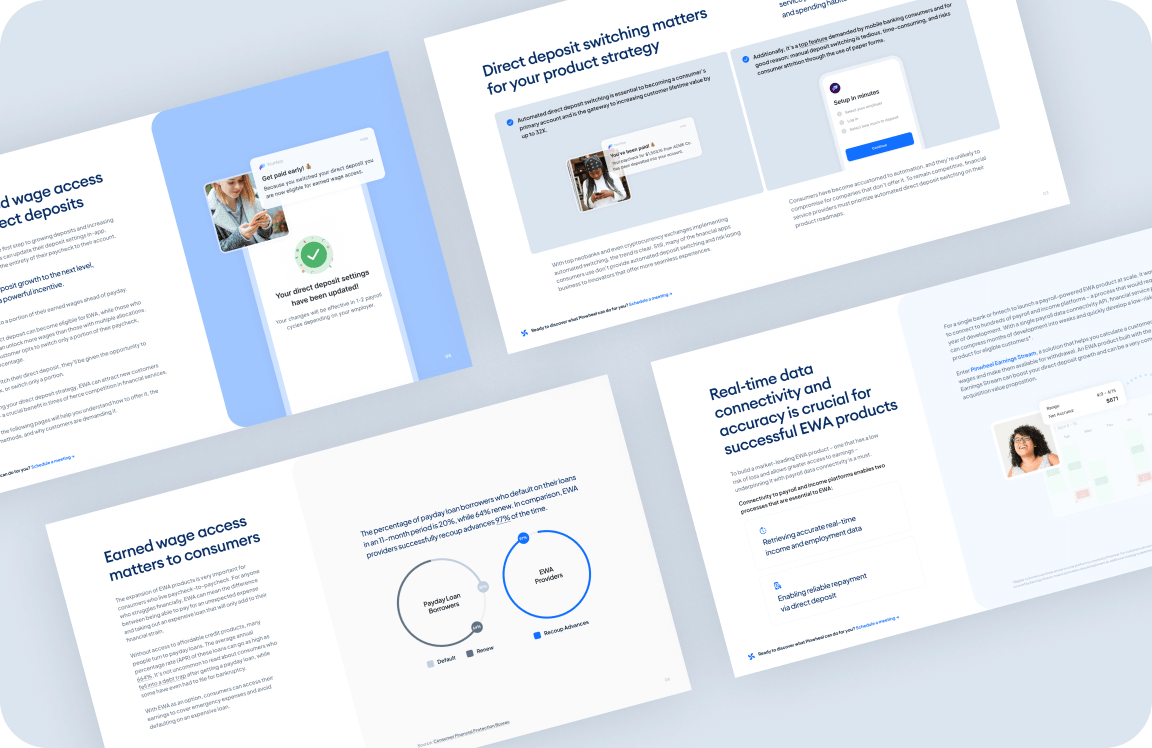 Pinwheel takes the complexity of income data and uncovers what you care most about – insights.
Let us help you become the primary account by growing direct deposits and reducing risk in your earned wage access strategy.