Guide
The Ultimate Guide to Automated Direct Deposit Switching
How to become a consumer's primary account, grow share of wallet, and increase lifetime value.
This guide will help you:
Realize the lifetime value in capturing consumer direct deposits

Discover best practices of automated direct deposit switching




Learn about Pinwheel's experience working with the most ambitious financial companies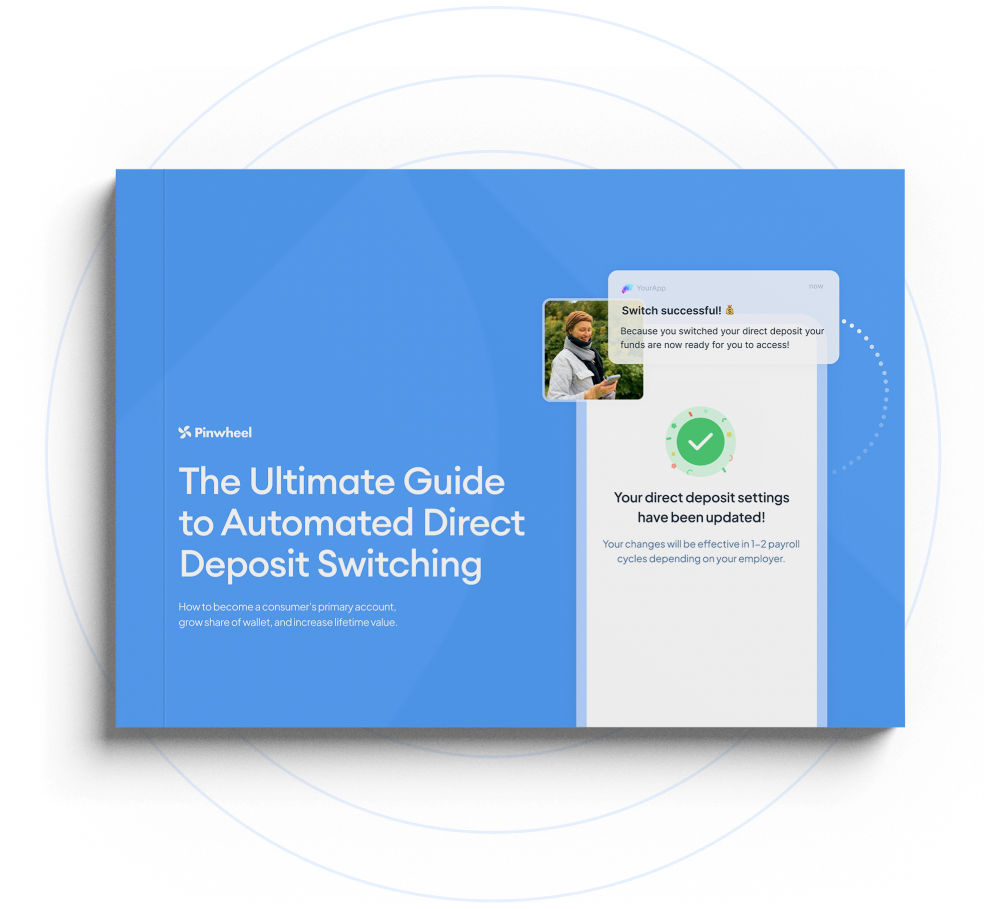 Ready to make the switch?
Today, more than 93% of US-based workers are paid via direct deposit, and consumers increasingly demand more flexibility and speed when it comes to getting paid. Manual direct deposit switching is tedious, time consuming, and risks customer attrition through the use of paper forms.

Pinwheel's deep expertise working with top fintechs and neobanks has made one thing clear: For financial service providers, becoming the primary account represents the gateway to maximizing customer lifetime value, and automated direct deposit switching is the key.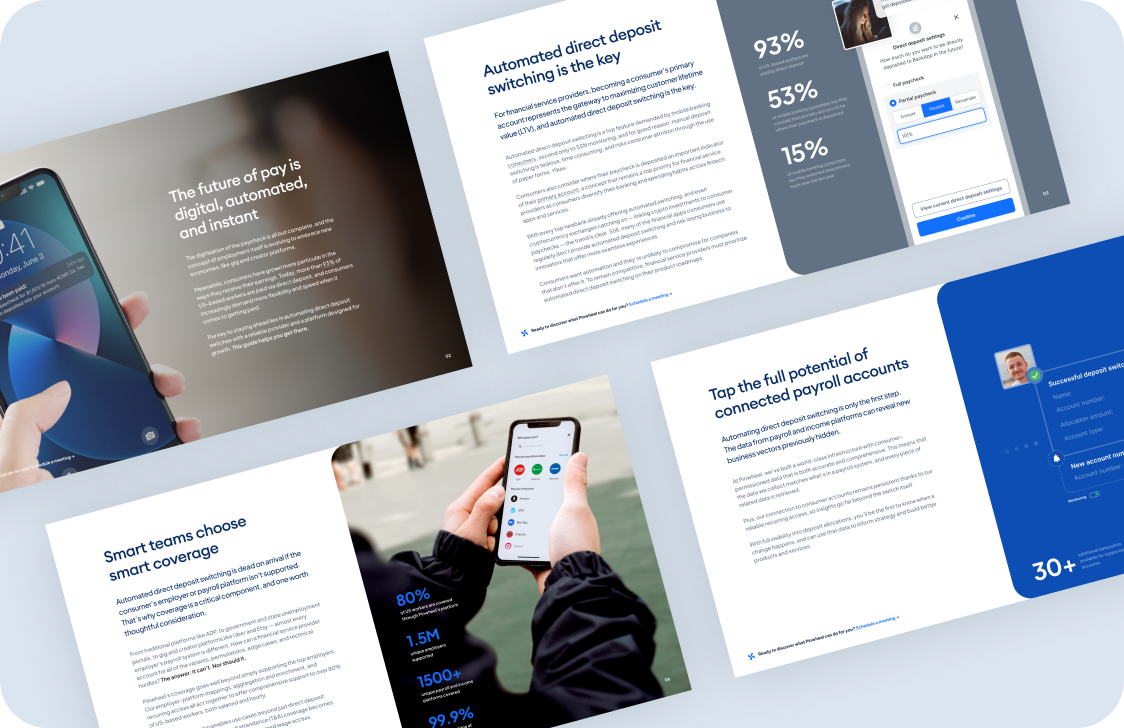 Pinwheel's platform is built for growth
Direct deposit switching with a platform like Pinwheel makes it easier for providers to become a consumer's primary financial account, grow consumer share of wallet, and increase overall lifetime value.