White Paper
Beyond the Credit Score: Propelling consumer finance into the future with income data
Creating a fairer financial system for underserved consumers and fostering innovation in the financial services industry.
Insights gleaned from Pinwheel's exclusive research:
What are the attitudes of US workers toward credit scores

Who do credit scores impact most?

The consumer demand for real-time income data

The income data opportunity

Looking to the future of consumer finance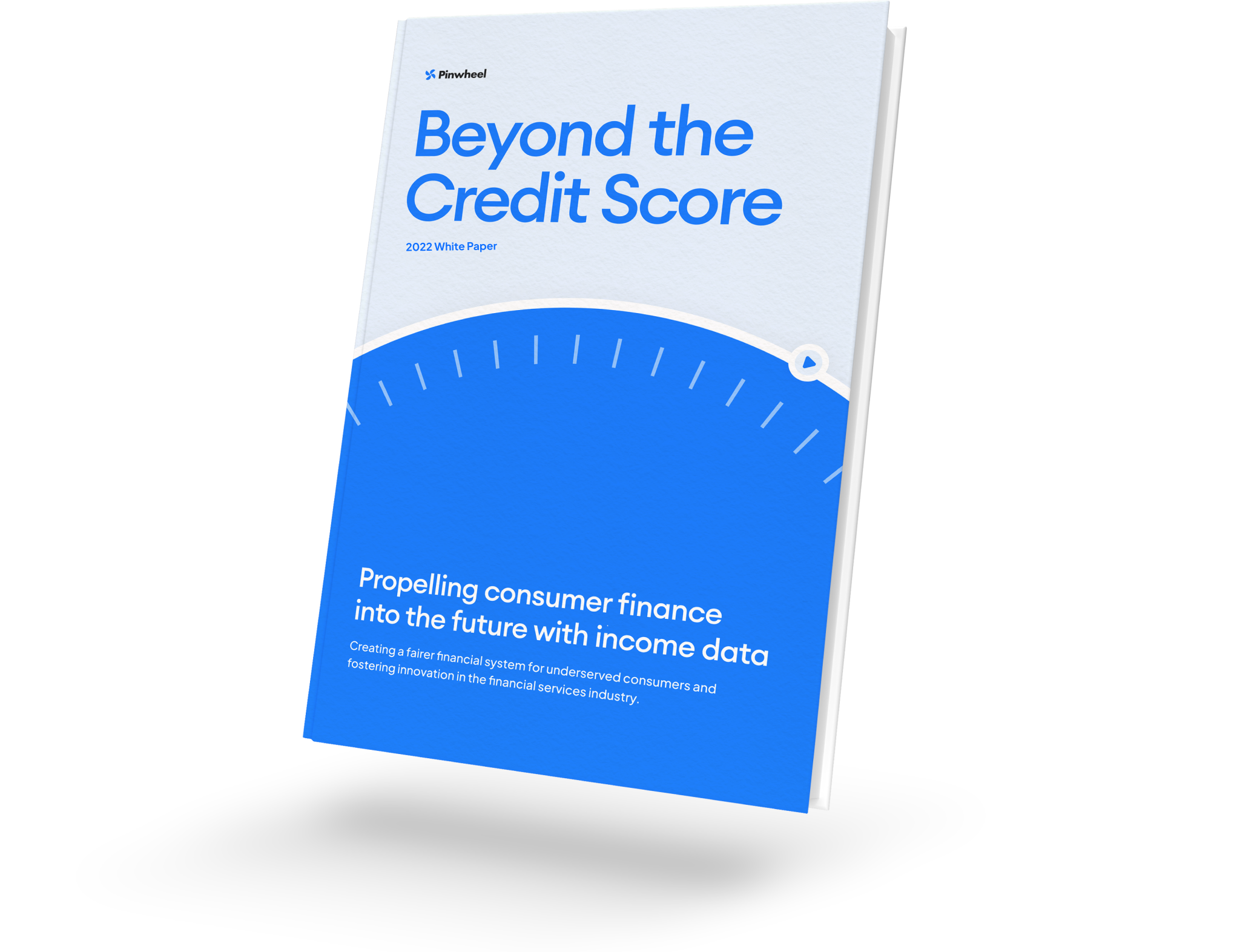 Learn how income data is the missing link to a more inclusive financial system and innovative, personalized products and services.
Pinwheel conducted an online survey to understand consumers' attitudes and challenges with credit scores, creditworthiness, and alternative measures to the credit scoring system. Responses were collected from 2,000 US workers.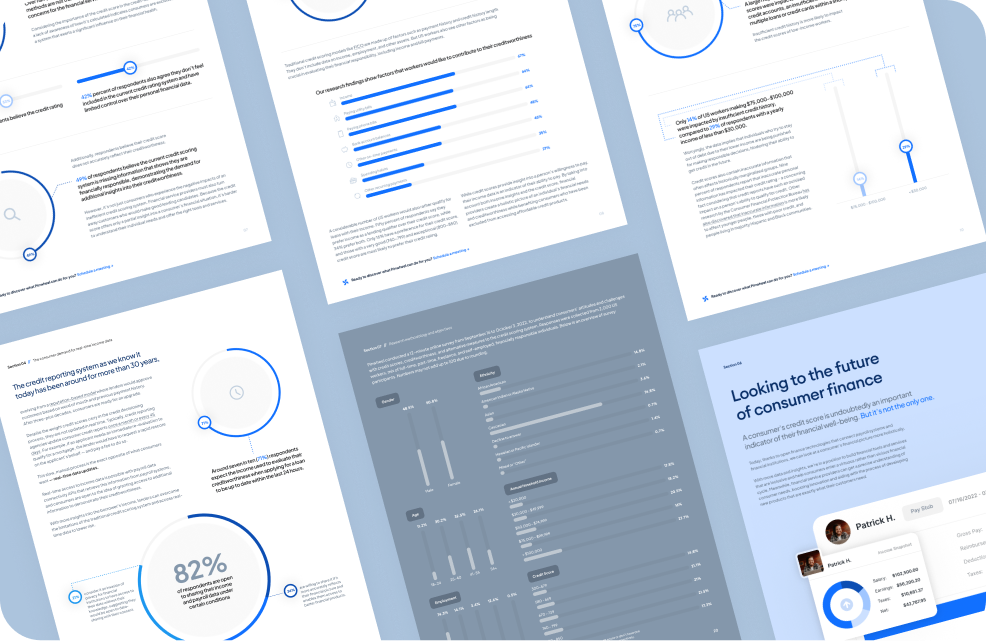 Pinwheel's income data insights support better financial services
Our products support innovation in the financial industry with Verify and Earnings Stream, two API solutions that use payroll data connectivity to enable financial service providers to access real-time income data and support improved processes and new services.